Hey, some good tips here that most of us can use. You can also have a look at my videos posted on Linkedin.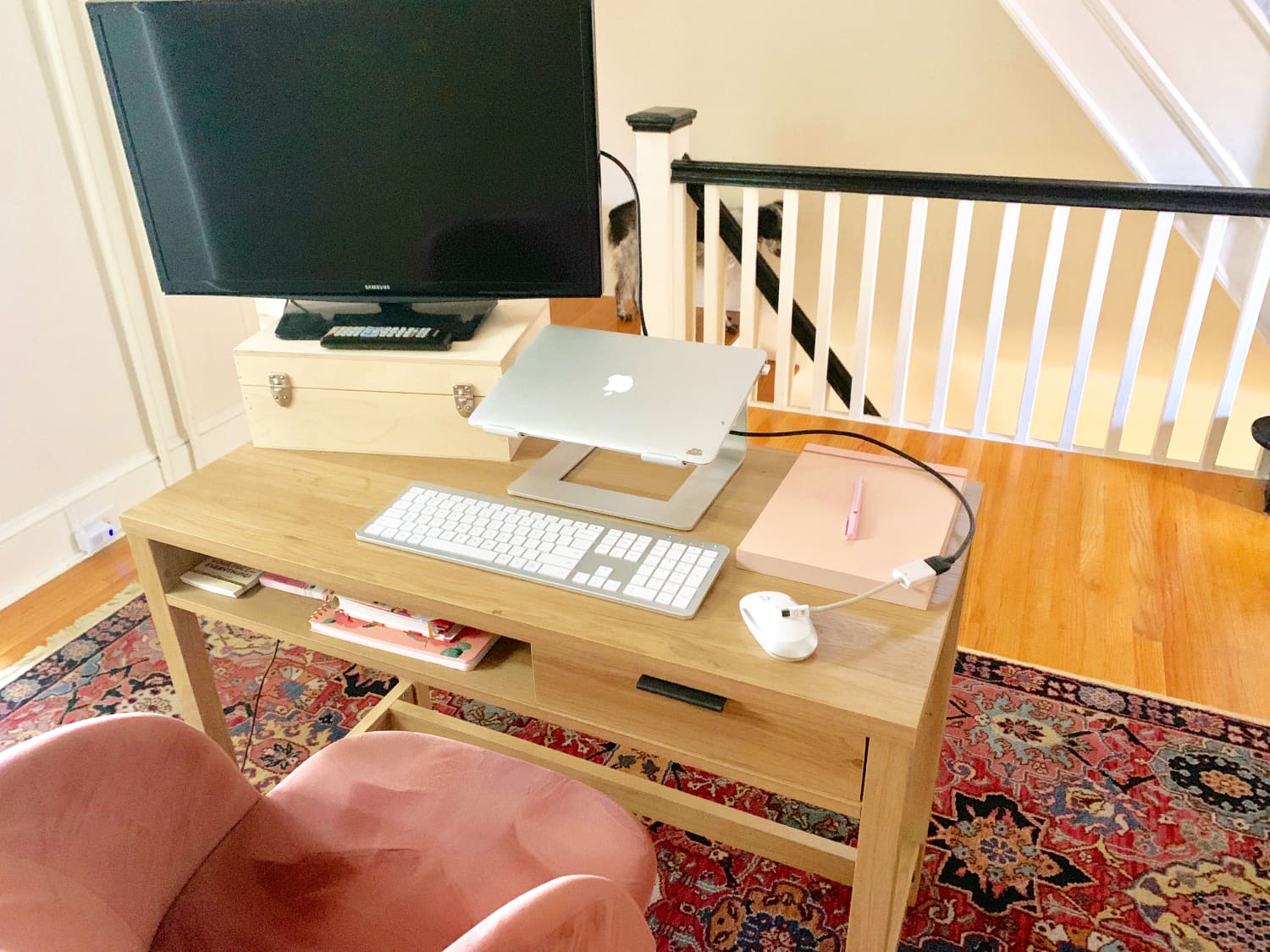 ---
Last year, I transitioned from a full-time office job to a more flexible, work-from-home situation. And like most people, I anticipated the whole thing to be a piece of cake. You mean I can take breaks whenever I want? Have my own office? Design my own space? Yeah, I'll be just fine, I thought to myself. And then reality set in. Turns out that working from home comes with its own set of challenges.
As much as I wanted to take on a top-to-bottom office makeover to support my new work-from-home lifestyle, it wasn't quite as financially possible as every blogger makes it look on Instagram. I made the WFH switch to start my own business, so income was more sporadic than before. It took me months to even get around to having a desk in my office space because I was waiting on hand-me-down furniture. And while getting a desk is definitely a game changer, there have been a handful of other changes I've made that have been even more beneficial. Most of them are tiny changes that cost no money at all, and all of them helped me feel more productive, settled, and happy with my at-home work environment.
For a long time, the idea that my office wasn't "finished" kept me from feeling settled in the space. I wanted a different desk, better lighting, a mirror. I somehow got it in my head that the space wouldn't work for me until it was perfect. This, however, only prevented me from being as productive as possible and making the best of the space as is. One day, I know my office will be "perfect," but in the meantime, it works for me just fine. I no longer let the imperfections distract me, and I've become more productive because of it.
If you're like me, then you probably used your office job as an auxiliary print shop. But you'll need your own printing setup when you're working from home. Once I finally bought one for my home office, though, I found that having a printer sitting on the floor or on a random table is well… not the most aesthetically pleasing thing. If you can, figure out a clever way to hide it. It will make the space feel much more streamlined. I put ours in a hutch and drilled a hole into the back to feed the power cord out the back. It was simple, and made a huge difference in the space feeling less cluttered.
I have a much, much smaller desk now than I did when I was in an office. Eventually, I'd love to upgrade it to something bigger, but for now, it works just fine. What doesn't work, though, is cluttering it with a bunch of office supplies, candles, and hand lotions. As much as I love to have all of those things within reach, having them on the desk just made me feel overwhelmed and cluttered. But working from home has enough distractions as is. Trust me, you don't need any extra stuff on your desk adding to it.